12-29-2013, 08:43 AM
Grim Scraper
The Black Knights








Posts: 6,644

Joined: Nov 2011


Reputation: 6404
[GET] Postcard Fast Profits | Finally! An Offline Business That Makes It Super Simple to Get Paying Clients
"Postcard Fast Profits System"


Fire the USPS, Get Stronger Results, and Generate More Referrals
For Your Offline Clients. They're Going to Love You!
From: Amber Chisholm
Sunday, December 29, 2013
Dear Fellow 9×12-er:
First of all I hope you and your family had an amazing Christmas! I wanted to give you a quick update on my story: Since my last video I have accomplished the following by way of my Co Op group, postcards, and print brokering :)
New home
New (used) SUV for the family
Marketing contract with a dental practice in Austin
Move back to Austin, TX after the holidays
I just want to show you what's possible when you put your mind and heart into something…
For 2014 I am planning to take my business in a new direction- an even more profitable direction.
As I have been working with my offline clients some of them have told me that they wanted stronger results with their print advertising.
Of course I have offered solo mailings to them but many of them can't afford to spend the money for a solo mailing – that's why they are a part of my marketing co o p to harness the power of the group's volume to get lower pricing on their mailings.
Now the restaurants I've worked with and food offers have done really well and those people are happy with the EDDM offers – even a salon was happy with her response. Many of these same businesses saw it too risky to test their offer and spend the money again. So I needed to figure something out quickly so that I didn't have to find more advertisers. I needed something that would work quickly and wouldn't cost my members anything more.
That's when a light bulb went off in my head.
You see although I did get good results for my food/restaurant clients– the others wanted something better. They wanted a higher ROI than what they were previously getting. So I spent some time creating the perfect system that makes my services IRRESISTIBLE to my prospects and has the most powerful leverage method available–through the power of endorsements.

You're just a click away from:
My super-ninja system for gaining offline client FAST without cold-calls or walking-in and without sounding like a salesperson. This is the same method I teach in 9×12 Fast Profits but the guide has been tweaked a bit to represent my new method.

Seeing how easy it is to make it a "no-brainer" for local businesses to work with you. When you cut out the messenger you can offer your spots at crazy to say no rates and get better results still!

Discovering the ability to laser target a business's ideal prospects and customers for CHEAP without the need to buy expensive lists.

Finding out how you'll look like a super star to local business owners. (see above bullet-point)

Discovering how you can easily pocket $2500+ easily month after month without it taking a long time to fill up a postcard.

How to insert multiple streams of income into your business each month by using the power of joint ventures.

How to stop worrying about having to fill more spots on your cards each month because an advertiser didn't get the results they'd hoped for.
I will be launching this to the public in a few days for a total price of $27 (for the entire system here) but as a valued member of our 9×12 community I wanted to give it you first for cheap. I know you'll be extremely happy with this method because it will be easy as pie to sell ad spots at such a great price and still pocket $2500 or more each month!
Three other great things about this method is it will:
Build a super-strong referral network for your advertisers- one they simply won't want to stop paying for.

Allow you to provide even more value than just an ad space and making you the hero to your advertisers.

It's simple to follow, easy to implement, and won't have you scratching your head on what to do next.
I will also be giving you tips and tricks to help you profit even more over the course of the next few weeks–all delivered right to your inbox when you pick this system up today at over 60% off.
If you want to build a solid, steady income month after month with the 9×12 Card but you HATE the idea of having to continuously fill spots each month and you want to get GREAT results for your local businesses Or if you're just looking for a great way to pocket even more money each campaign…….than this training is for you.

P.S. EDDM still works and I'm not eliminating it completely from my arsenal however this model is something that I have started implementing in my co op group and they love it! With this model you can easily add another revenue stream that's easy to implement and will bank you another $2500+ each month. The cost is low-risk for the local business but the benefits are HUGE!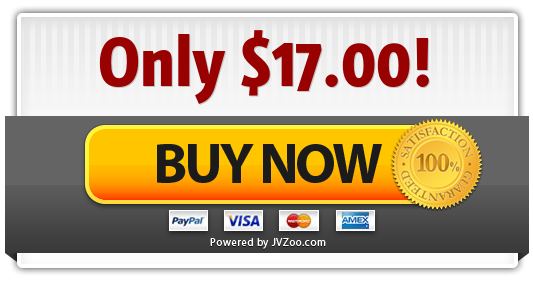 Our 30 Day 100% Money Back Guarantee


Get my Postcard Fast Profits System today and put it through the ringer. Try it out for 30 days and you be the judge. If my method doesn't do well for you, I want to know about it. Simply write an email to me stating you want your money back. I'll issue you a refund right on the spot
Salespage
Code:

http://www.postcardfastprofits.com/
Tusfiles Download (2.9 MB)
Code:

http://www.tusfiles.net/eby8uc4xheja
Virus Total
Code:

https://www.virustotal.com/en/file/816f1c0b46af383bf27b60eab1d6a284cf37dd534961cddc0c95dd9d35928f31/analysis/1388270533/
SHA256: 816f1c0b46af383bf27b60eab1d6a284cf37dd534961cddc0c95dd9d35928f31
File name: postcardfastprofits.zip
Detection ratio:
0 / 48
Analysis date: 2013-12-28 22:42:13 UTC ( 0 minutes ago )
Review or Mirrors are much appreciated.

I love BBHF.

Proud to contribute here cause SHARING IS CARING :)
12-29-2013, 09:54 AM
Spike
Member



Posts: 56

Joined: Feb 2012


Reputation: 172
RE:
Nice share. +reps
Mirrors
Code:

[code]
http://www.mirrorcreator.com/files/1ZZDTGZW/postcardfastprofits.zip.exe_links
[/code]
Code:

[code]
http://mir.cr/1ZZDTGZW
[/code]
12-29-2013, 10:01 AM
(This post was last modified: 12-29-2013 10:01 AM by OmarSEO.)
OmarSEO
Super Active BBHF Member





Posts: 5,734

Joined: Feb 2012


Reputation: 2767
RE:
@Grim Scraper, nice you share it ahead.
@Spike, there is wrong on your mirror as the file extension is .EXE?
Mirrors
Code:

http://d01.megashares.com/dl/a5bq6al/postcardfastprofits.zip
Code:

http://www48.zippyshare.com/v/80234997/file.html
Code:

http://freakshare.com/files/02jnsgqi/postcardfastprofits.zip.html
Code:

http://www.solidfiles.com/d/0890f243ad
Code:

http://www.sendmyway.com/csrpl94g2lpi/postcardfastprofits.zip.html
Code:

https://netload.in/dateicV10lRAcMB/postcardfastprofits.zip.htm
Code:

http://www.gamefront.com/files/23943978/postcardfastprofits.zip
Code:

http://www.sockshare.com/file/B3DD4D445A23C697
Code:

http://hugefiles.net/r0byuy1wy2tx
Code:

http://hipfile.com/59pts5i059cy/postcardfastprofits.zip.html
Code:

http://clz.to/zef2pg0g
Recap:
Code:

Simply put:
 We are going to create a 9inch x 12inch Postcard with 9-10 ads on the front and 9-10 ads on the back. We are going to outsource the design as well as the printing. (I'll show you all of this).

 The entire card is going to be niched (like the Bridal example below).

 The card is going to be filled with 18-20 complimentary businesses within that niche. For example for the Beauty niche you could have:

 Each business is going to pay you $150-$200 per ad spot for the opportunity to be placed in complimentary businesses throughout your town that has TARGETED traffic coming through their doors every day.

 You are going to profit $1500-$3000 per card you put out.

 We are going to distribute 5,000 of these giant mailers- each advertiser will get about 250-275 postcards each to distribute in their business.

 You will be their new go-to gal/guy putting these groups together and helping them benefit in a big way for CHEAP so they will see you as their hero. (seriously- this works REALLY well!)

 You will begin forming relationships with these business owners and putting together joint ventures between complimentary businesses where you see opportunity to help grow their business even more—while getting paid handsomely for it. You eliminate all
risk for them so they can't say no.

----

1. Pick your niche and write down 18-20 different types of businesses that could be associated with that niche.

2. Cherry-pick 5 local businesses per each category of businesses. (example: Niche: Pets. Category #1: Pet Stores. List 5 local pet stores.) Make sure their reputation is for the most part good (not a lot of bad reviews online).

3. Find their email address.
a. You can always use this search string in Google: Name of business "@" email
b. Or head over to whois.net to possibly find the email address there.
c. See if they're in the Chamber of Commerce—sometimes their email is listed there.
d. Or you can always call them and say "Hi, my name is Amber. I own a local design and printing business here in town. I want to send over an invitation for the owner, can you give me his/her email address?"

4. Go to PaperlessPost.com and send out invitations along with a link to the Co Op Guide to each business owner- inviting them to your Exclusive Local "Pet" Business Co Op. I would only send 20-30 each day since you will need to call them tomorrow to follow up. Watch this video to understand how to find emails and how to use Paperless Post.

5. Call your list of 20-30 business owners in whatever niche, introduce yourself, and ask if they received your invitation. Start the conversation using this script:
i. "Hi, my name is Amber and yesterday I sent an invite over for (name of owner if you know it). We're getting together a group of us local business owners in town that work with pets and the pet industry to build referrals between each other. Wanted to see if you were in the position to take on any new customers right now
ii. If they say Yes but didn't have time to read it yet- just recite the same thing as above—you can always resend the invite to them if they want it.
iii. If they say no- I didn't get it—let them know you'll resend it and that you were talking with (name another pet related and well-known business in town) and they suggested you invite them as well to the group. Let them know the same as the script above. Get the conversation going!
MAKE SURE THEY KNOW THERE IS NO FACE-TO-FACE MEETINGS INVOLVED!!

6. Send 20-30 more emails after your initial calls and repeat the process. At the most it shouldn't take more than a week to complete the emails and make the initial follow up calls. Still give yourself about 6 weeks to fill the card so that you're not rushed, you pick the best members for your group, and you're not rushing to get things done and causing yourself worry.

---

Okay, so now you are ready to start your niche postcard in your local town. Remember these benefits when explaining the group to local business owners:
 Non-competing businesses

 Complimentary businesses in the same niche

 Build referrals between each other

 Their exciting offer in front of 5000 of their ideal customers and prospects

 Endorsements from complimentary businesses in the group

 They don't have to do any extra work but get lots of new business

 Joint ventures and strategic alliances between complimentary businesses

 Discount printing and their own personal graphic designer (if use Kate)
12-29-2013, 10:03 AM
anthony
A Wise Head Is A Shut Mouth!




Posts: 5,753

Joined: Sep 2012


Reputation: 492
RE:
Seems to be a nice method. Get business to buy space on your 9X12 postcard and deliver them to homes. Not sure about the sums they quote, but manageable.
12-29-2013, 02:40 PM
RoyalShady
Super Active BBHF Member




Posts: 5,231

Joined: Jun 2013


Reputation: 178
RE:
01-05-2014, 09:23 PM
AnassEL
Member



Posts: 116

Joined: Jul 2013


Reputation: 2
RE:
Is this working ??

can some one explain me this
02-13-2014, 07:45 AM
b1tr0t
MadVillain



Posts: 346

Joined: May 2012


Reputation: 416
RE:
AnassEL - This is about using the 9x12 system, but going after a particular niche.
Do a search for Bob Ross and 9x12 to learn more about it.
Also... anyone seen Amber's 9x12 Deal Bible?
Code:

http://9x12fastprofitssystem.com/deal-bible-2/
02-13-2014, 10:06 AM
rainmaker
Member



Posts: 172

Joined: Oct 2011


Reputation: 64
RE:
All the mirrors seem to have been taken down, can someone mirror this again?
02-13-2014, 11:56 AM
infamous
Learning Expert



Posts: 76

Joined: Mar 2011


Reputation: 387
RE:
Reupped.
Code:

http://speedy.sh/kq573/postcardfastprofits-1.zip
Code:

http://www68.zippyshare.com/v/73266751/file.html
02-13-2014, 12:05 PM
4-D
Junior Member



Posts: 45

Joined: Aug 2012


Reputation: 67
RE: [GET] Postcard Fast Profits | Finally! An Offline Business That Makes It Super Sim...

User(s) browsing this thread: 1 Guest(s)