Search
(advanced search)
Use this Search form before posting, asking or make a new thread.
| | |
| --- | --- |
| | |
| | Tips: Use Quotation mark to search words (eg. "How To Make Money Online") |
09-13-2014, 06:44 AM
(This post was last modified: 12-09-2014 05:46 AM by argha123.)
argha123
Super Active BBHF Member





Posts: 5,485

Joined: Jan 2013


Reputation: 1314
Developer Access TO SocialMobiDeals for 10$ ONLY!!!
Get Developer Access TO SocialMobiDeals for 10$ ONLY!!!
Want to know what Social Mobi Deals and what it can do for you ???
What Is Social Mobi Deals And What Can It Do?
Social Mobi Deals is the 1st of it's kind in viral, fb and mobile deals provision. You can now create coupon campaigns for online sales events and products, you can create coupons for offline businesses and you can create timer based marketing campaigns for anything you want. The options are endless, and you will see the results in your bottom line.
Check Out Everything Social Mobi Deals Can Do
Creates High-Converting "Deals" Pages In Minutes
With our simple "Click to Edit" features, you can now create world class Deal templates for your Fanpages.
Mobile Friendly -Across All Platforms!
With this tool, ensure that you do not miss out on any of the traffic.. considering the fact that 50% of the users are on mobile!!
Real Time Countdown Timer
Irrespective of your client's time zone, the deal starts and ends at the same micro-second.
Built In QR CODE GENERATOR!
Now offer the discounts and offers on the QR code as well.. From the dashboard, redeem those coupons at ease..
Normally an app like this would be extremely technical and difficult to set up. Often, you would need to hire a techie to just get it up and running for you. Hardly the nimble solution you need for fast, easy to manage deals campaigns is it?
Well you don't need to worry about that either. We have it in hand.
Social Mobi Deals is totally newbie friendly, and flexible enough for advanced users too. You just log in, select some options, and you are good to go. With our visual "code free" templating system, you just type what you want and our app does the rest.
Check It Out...
1. Set Up Your Deal Page
Choose from the list of lead generating templates
Load your custom images, logo and brand the template
Set up the timer based on your time zone

Check Out The Templates Here! Click On Thumbnails For Preview
Coupon/Optin Templates
Online Deal Templates
2. Edit Your "Like" Gateway
Choose, single or double optin and enable "like" gateway on Facebook
collect e-mail ids and the tool supports all autoresponders

3. Configure Coupon Settings
There are two options in this feature
You can input your own coupon code. It will be the same across all coupons
Let the tool generate the coupon code where Unique codes will be generated.

4. Deliver Coupon
The deal will be delivered to the customer as a pdf file
This deal will also be delivered in the QR code for a quick authentication
The end logo will be delivered like this to your customer.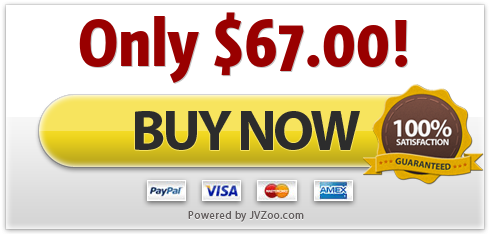 Don't Miss Out!
Pro version has way advanced features to take your online marketing as well as offline marketing to a whole different level and the above price is
valid for the next 7 days only!
What's In For Me In This Upgrade?
Developer's License
Generate another income stream by creating awesome Facebook Deal pages for your clients. When they see your pages, everyone is going to be requesting you to help them on the way to mega Facebook exposure.
Custom Branding
Add your own logo inside the admin panel, and give your clients a fully branded system which sets you apart from your competitors!
More Tabs..More Deals!
As against the 4 tabs on Each Fan Page, we have designed the tool in a way that you can install in additional 11 Page tabs which essentially means you have a total of 15 Tabs!!
Unlimited Fan Pages
Lift the limits and install social mobi deals on as many fanpages you want and showcase your "deal" pages to the widest possible audience!
Like Gateway
Social Mobi Deals PRO version comes with built in "Like Gateway" page editor making it easier to increase your Fan Base!
Autoresponder Settings
In all of your pages you can have like gateways as well thus increasing your fan baseWe have advanced auto responder settings where in we store the leads for you if you dont have one and it goes into your auto responder if you put in your AR code.
It's Deals Anywhere!
Our built in script generation technology makes sure that offering your deals outside facebook is hassle free.. It's just "Click, Copy and Paste"!! How about using this feature for the traffic that comes to your website or blog?
Client Management
If you want to give access to your clients for their campaigns you can do this and with this feature you can provide awesome value to your clients.
Extra Templates.. Extra Awesomeness!
We are going to give you 5 templates for online/Offline Deal Optin and
for the next 6 months, 3 templates will be added every month making it 18 additional templates!
Just think of the awesome Deal pages you can create for yourself and your clients!With festivals around the corner - in just 5 minutes from now you could be display those spectacular deals and grab your share of the spending frenzy!
Or how about a deal page for those Internet Marketers? Your very own book store? An offer page can put your profits on steroids and increase your brand visibility too!
The possibilities are endless AND it's so quick and easy!
18 Additional Templates
High Converting 2 Step "Optin Forms"
Create A Subscription Based Service To Generate Monthly Income From Your Clients
Apart from creating deal pages for your clients, you can also give your them specific administrative access to manage the tabs in their fan pages.
You can charge your clients a monthly subscription fee to keep using the application if you wish. If they stop paying, you can instantly downgrade the access level of their account. This way you will be able to build a continuous income stream.
You'll also be able to easily share useful analytics with your clients, such as number of subscribers which can be sorted by date, week or month. This makes it easy for you to modify existing campaigns for your clients.
When your clients see what your premium service can do for their business, they'll want to keep paying for that service month after month!
We're completely confident this product will work for you. But, if for any reason you're less than completely satisfied, we'll give you a full refund, no questions asked!
There's no risk to you, the customer - all the risk is on me.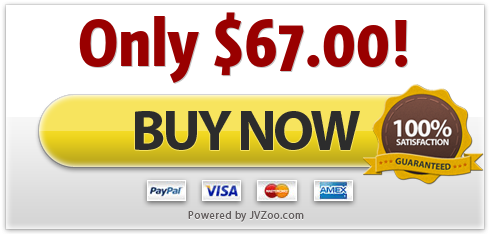 Remember, this offer is exclusive to our early adopters. Anyone who purchases Social Mobi Deals at a later date will not receive this offer. This is a one of a kind opportunity to get a head in the fastest growing new branch of E-commerce.
This amazing offer is going to be gone very soon, don't let this unique opportunity go to waste!
GET YOUR DEVELOPER/ PRO ACCESS NOW !!
MAKE PAYMENT 10$ ONLY CLICK THE BUTTON BELOW
PHP Code:

https
:
//www.paypal.com/cgi-bin/webscr?cmd=_s-xclick&hosted_button_id=M9SUSG24JK3PS

Market Value of Product:
$67
Your Price:
$10 (inc pp fees)
Refund Policy:
Only If Developer Access Account is Not Created
***************************************************************

Send a PM with your Paypal email Address and Transaction Details. I will create your account and Send you the Login details.
***************************************************************
09-15-2014, 02:33 AM
lala
Super Moderator




Posts: 31,100

Joined: Feb 2011


Reputation: 5582
RE:
Good day, Your BSO was live now.
Congrats and good luck on your sales thread. Thanks.

Regards,
Lala
09-15-2014, 04:44 AM
argha123
Super Active BBHF Member





Posts: 5,485

Joined: Jan 2013


Reputation: 1314
RE:
Thank You Lala.. :-)
09-15-2014, 07:50 AM
ronnykl
Dutch Trouble




Posts: 5,481

Joined: Feb 2013


Reputation: 487
RE:
Hi,

I´ve just ordered, paid and sent pm with the info.
Thanks for the great deal!


Regards,

ronnykl
09-15-2014, 08:47 AM
argha123
Super Active BBHF Member





Posts: 5,485

Joined: Jan 2013


Reputation: 1314
RE:
Hi Ronnkyl,

I have sent you the Developer Access to you mail ID, and also sent a PM with the login details. Wish you success.

Regards,
Argha
09-20-2014, 03:01 AM
shirtmoney
Junior Member



Posts: 12

Joined: Apr 2014


Reputation: 0
RE:
I'm in. Sent you a pm.
09-20-2014, 05:24 AM
ronnykl
Dutch Trouble




Posts: 5,481

Joined: Feb 2013


Reputation: 487
RE:
Thanx, Great Sale! After paying the $10, I recieved a developer license! Great Deal!
09-20-2014, 05:54 AM
argha123
Super Active BBHF Member





Posts: 5,485

Joined: Jan 2013


Reputation: 1314
RE:
Hi shirtmoney,

Sent you the details check you PM.

Thanks
09-20-2014, 07:25 PM
argha123
Super Active BBHF Member





Posts: 5,485

Joined: Jan 2013


Reputation: 1314
RE:
@shirtmoney, created your Developer access, hope you have great success. Thanks
10-07-2014, 08:32 PM
MrJinx
Super Active BBHF Member




Posts: 5,176

Joined: Mar 2012


Reputation: 436
RE:
Is this a one-time fee or monthly access? I DID read the sales page just didn't see it.

Jinx